Setting foot in the Israeli tech
We gathered a list of tool and services to help you to tap into the Israeli ecosystem
Set foot in the local ecosystem
with our Immersion & Tradeshows Programs

Tradeshows / Conferences
For the companies considering future connections to the Israeli market, Business France helps getting them ready by providing:
- exhibiting on French Tech pavilions at major tradeshows/conferences like the DLD innovation festival,
- specialized tradeshows /conferences like the French Tech Days.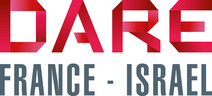 The first French-Israeli Acceleration Program
DARE France-Israel is a 6-months unique program designed for French & Israeli startups, including:

A full training day to understand the challenges of the two ecosystems
A one-week bootcamp program in Israel (French laureates) and in France (Israeli laureates)
The support from a mentor 4-months following the bootcamp
A privileged access to a large network of partners (entrepreneurs, investors, VCs, universities, accelerators, incubators...)
A pitch session organized in front of investors (VCs, business angels)
5 laureates from each country selected by a joint jury every year.
2016 first edition of DARE France-Israel targets startups specialized in personalized medicine. French laureates are:
MENSIA; DAMAE Medical; IMT Medical; ISONIC Medical; BIOMODEX
Israeli laureates to be announced soon...
Find a place to work
Co-working spaces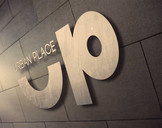 Urban Place is a brand new and innovative co-working space, own by French, located in one of the greatest spots of the start-up Nation, in Rothschild 3, Tel Aviv. In the heart of the White City, you will find the ultimate and most dynamic working space, enabling and boosting your success. Urban Place provides you a comfortable, user-friendly and efficient place with a full range of services.
Special price will be offered for the French Tech entrepreneurs.
Find an Acceleration program
Incubators and accelerators programs to kickstart your activity

Accelerator and Incubator programs in Israel
By Patricia Lahy, The Hive
In Tel-Aviv of 2016, it is rare to read a tech blog or attend an innovation-related conference without bumping into a freshly created start-up accelerator. Without proper industry standards it is hard to determine the number of existing accelerators, to assess or rate their quality. Some experts speak about 70, other advance figures higher than 120 which include hubs and co-working spaces, I believe that the real number is around 40 to 50. While accelerators are major stakeholders of the early stage start-up ecosystem today in Israel, it is hard to believe that none of them existed five years ago.

The early rise of government-funded incubators

Accelerators need to be distinguished from (the government-funded) incubators which started much earlier in Israel and played a major role in promoting Israel as the Start-Up Nation it is today. The Technological Incubators Program was established in 1991 and is administrated by the Office of the Chief Scientist in the Ministry of Economy. The primary goal of the program is to transform innovative technological ideas that are too risky for private investments, into viable startup companies that should be able after the incubator term to raise money from the private sector and operate on their own. The secondary goals of the program are: promoting R&D activity in peripheral and minority areas; creating investment opportunities to the private sector, including venture capitalists; transferring technologies from research institutes to the industry and fostering an entrepreneurship culture in Israel. To date there are 24 existing technological incubators across Israel.
While incubators in Israel are government-funded and operated by private entities, generally focused on biotech, medical devices, clean-tech or product-centric companies; accelerators focus on a wide range of industries, can be either privately or publicly funded, equity-based or nonprofit models, and generally operate short-term (between 3 and 6 months), cohort-based programs, that include mentorship and educational components and culminate in a public pitch event or demo day.
The booming of accelerators programs since 2011

The first accelerators in Israel, inspired by Silicon Valley's YCombinator and TechStars, open the doors to their first cohorts in 2011.
The Junction
was founded by Genesis Partners VC as part of its efforts to support the entrepreneurship community and encourage Israeli innovation.
8200
, the
elite technology unit in the IDF's Intelligence division also started its own accelerator:
8200 entrepreneurship and innovation support program (EISP), in which alumni of 8200 volunteer to mentor early-stage startups.
TheHive
, created by Gvahim a nonprofit organization dedicated to supporting highly-skilled immigrants to fulfill their professional potential in Israel, operates two accelerator programs in Tel-Aviv and in Ashdod.
Microsoft Azure
Accelerator, one of the most recognized programs in Israel started in 2012 in Israel and since then was deployed worldwide.
Following Microsoft, most of the accelerator programs that open since then are initiated by large corporations looking for disruptive technologies or breakthrough innovation: IBM, CitiBank, Barclays (operated by TechStars), Samsung, Orange, AOL created Nautilus and Yahoo! and Plus Ventures joined forces to create Sigma Labs.
Other initiatives are attempting to bringing digital innovation to various industries (TheBridge of Coca-Cola and Turner), Vertical Engine operates Cockpit (El-Al's Accelerator), CreateTLV of Terra Ventures connects between individuals and multinational corporations (Bosch, Visa, EdP..) to create technological ventures.
Equity-based for-profit accelerators include Upwest Labs which brings Israeli start-ups to seek funding and market in the Silicon Valley and Elevator.
Other non-governmental organizations aim to develop innovation in their area of focus. Braininnovations is the accelerator of Israel Brain Technologies a non-profit organization which mission is to bring doctors, innovators, researchers, entrepreneurs and investors in the BrainTech arena together. EcoMotion created by the Fuel Choices Initiative and the Research Institute for Transportation Innovation focuses on smart transportation. MindCET, the accelerator of Matah (The Center for Educational Technology) aims at developing innovations in Educational Technology.
International Label accelerators are also opening programs in Israel: MassChallenge will soon open in Jerusalem and Techstars is recruiting for Barclays its 1st cohort in Tel-Aviv with focus on fintech.
Municipalities are also opening or supporting their own accelerator programs: Siftech (Jerusalem), HAC (Herzliya), TheHive Ashdod (Ashdod), RishonStartUp (Rishon LeZiyyon) or investing in co-working spaces in order to facilitate exchange and encourage young entrepreneurs: TheLibrary (Tel-Aviv), Mesh (Modi'in), Hubanana (Raanana) etc..
Universities and Colleges have their entrepreneurship centers: StartTau (Tel-Aviv University), Zell (IDC), ACT (Shenkar), BizTec (Technion) etc..
Some programs focus on reinforcing a population which is less represented in the workforce or more challenged in accessing capital. TheHive focuses on international entrepreneurs and new immigrants. A few programs target the Arab population; the most notable initiatives are in Nazareth, Israel's biggest Arab town (NBIC (Nazareth Business Incubator Center) or NazTech (operated by PresenTense) and more). Other focus on women entrepreneurs or on start-ups of Haredi (ultra-orthodox) founders (KamaTech).
While the rhythm of accelerator creation is on the rise, there is a need to measure the impact of this model on the ecosystem in general and its contribution to the start-up life in particular. Is it a hype of a meaningful long-term trend? Will the growing offer encourage sector concentration and increase quality? Like the start-ups they incubate, accelerators are in perpetual validation phase in the search of a scalable business model.
Want to share a tip?
You want to share some tips with the community or you are being part of the ecosystem? Share it with us!