You might have wondered, during a walk in sunny Tel Aviv, about one of these orange-pink "Viva tech" posters, promoting an event in Paris, claiming that "Entrepreneur is a French Word". What is this event? Why in Paris? Why should you go? Here are some of the reasons why you shouldn't miss the opportunity of attending: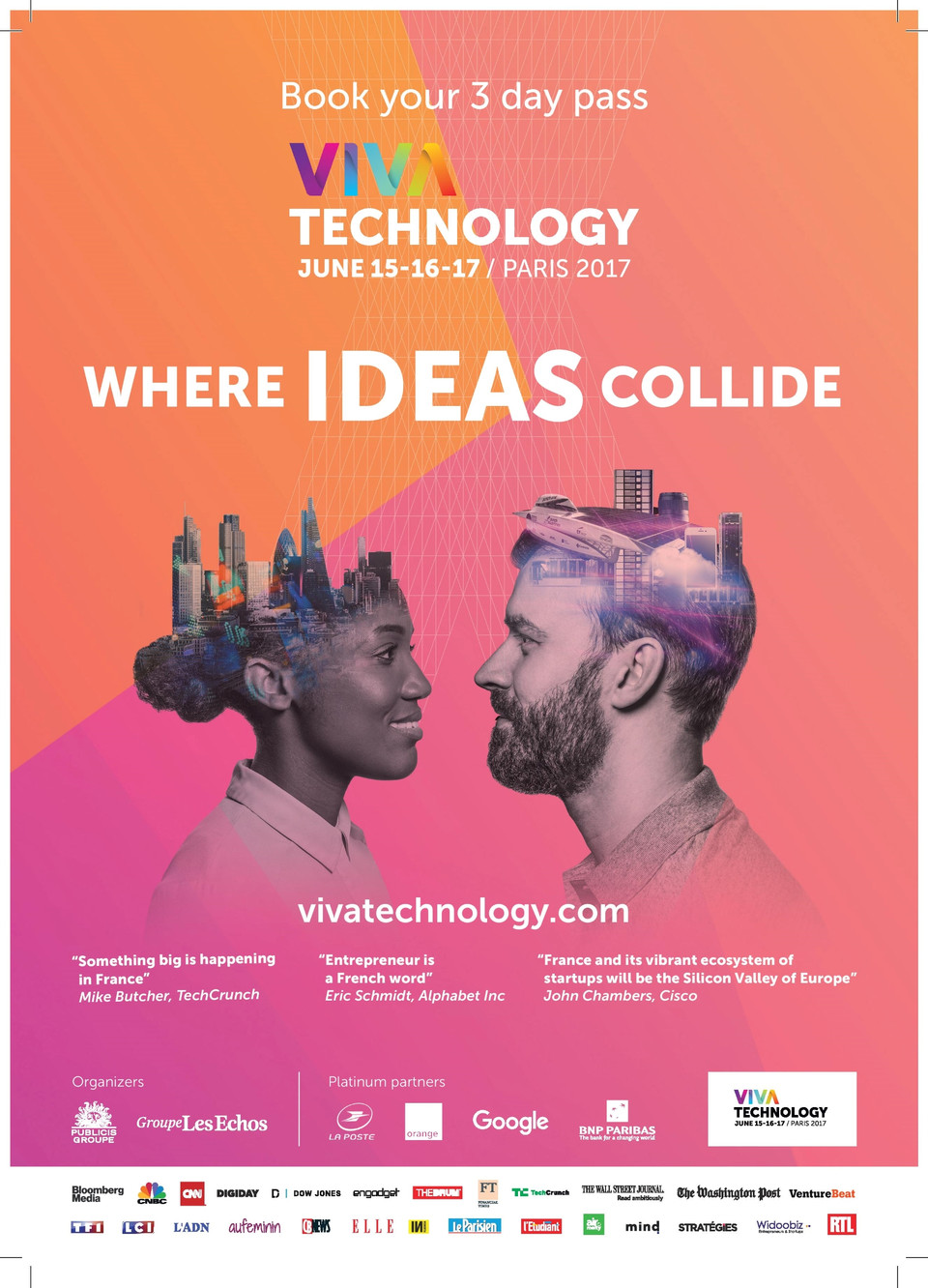 VivaTech – which stands for Viva Technology - is one of the biggest annual event for game changers, and will take place in Paris in June, 15th-17th. Last year, more than 45.000 visitors and 5.000 start-ups attended the event. Israel was the first delegation in numbers and its start-ups were well represented among the winners of prizes and awards.
This year, more than 50.000 visitors are expected; start-ups, new investors, medias, potential partners… one more time, the event will offer an opportunity for start-ups to build a strong and useful network as well as to acquire a wide knowledge of the environment.
Israeli start-ups can take advantage of many sides of the event. A full agenda of speeches, pitches, awards, side events, tours, and exhibition will ensure an event of quality. Moreover, the Israeli start-ups will have the possibility to sign up to one of the 80 challenges to get free booth at the event and work with a large multinational (the application deadline is April, 15th), but they can also benefit of the arranged free access and the discount on flights and accommodation thanks to a code that they have to ask us for.
For more information, about the event, the agenda or the people attending, visit the Viva Technology Website: https://vivatechnology.com/
You can also contact us to get codes for discounts and free access to the event.